Monday, June 26, 2017 – Great Race 2017 Stop – Murfreesboro, TN

MURFREESBORO, TN (NOON)
The day will begin in the Coker Tire Museum for a breakfast before heading out to the beautiful backroads of eastern Tennessee. The day  will be highlighted by the visit to Murfreesboro, Tennessee, hometown to the newest X-Cup team from Central High School. Cannonsburgh Village, an 1800's historical site, will be the venue for the racers for lunch.
Saturday, July 15, 2017 – Show and Tell Cruise In – Fayetteville, Tn
Simply The Truth Ministries
10th Annual Show and Tell Cruise In
Saturday July 15th 9:00am – 12:00pm
(Rain Date July 22rd)
Lincoln County High School Fayetteville Tennessee
Cash Prizes Grand Prize $500
Registration Fee $20
For more info call: 931-993-1608
This Car Show Benefits Our Youth Camp Ministry
Saturday, August 5, 2017 – We Are Mopar Show – Dallas, Tx
CALLING ALL MOPAR owners! Unite and celebrate your Mopar community by taking part in our gathering. Whether your Mopar taste is vintage, modern, performance or cosmetic… WE ARE MOPAR is the place for you. Media coverage is being provided by David StFrancis, Fasty's Garage, Moparian, Doc Fluty Automotive Photography, Chrysler Power Magazine & Modern Mopar Magazine, and others!
JOIN US for the WE ARE MOPAR show hosted by DFWLX! This year to be held at Texas Motor Speedway, the great american speedway in Fort Worth, Texas, on Saturday August 5, 2017, from 12pm-8pm.
Show your support by committing to the event and registering before we SELL OUT! 985 Mopar's Registered for our inaugural event! Let's see where this year takes us!
What: We Are Mopar Car Show
When: Saturday, August 5th / 12PM-8PM
Where: Texas Motor Speedway
#MOPARorNOcar
Mopar Showdown Presented by Dallas Dodge of Texas
Show Details:
ALL Mopar gathering
Judged Car Show
FCA Brand Supported
Brand Representatives on site
Special Guests
Custom Metal Fabricated Awards
Vendor Midway
Hottest DJ in Town
Music/Announcements
Top Brands and Vendors
Baddest MOPAR Builds
Charity Prize Raffles
Countless Giveaways
MOPAR Track Laps (Details Pending)
The Return of 'Friday Night Lights' on Friday, August 4th
FNL Presented by Oracle Lighting
Drone Photography / Videography
Ultimate Infield experience at TMS
** Vendor Packages Available **
Please contact Pedro Murillo @ 214.809.5828 / ezcorpion@dfwlx.com
Saturday, August 26, 2017 – Great Americana BBQ – Cruise-in Festival – Franklin, TN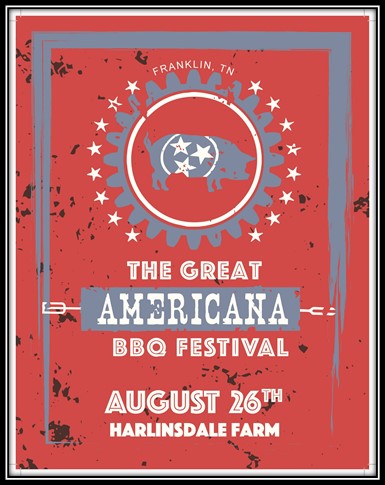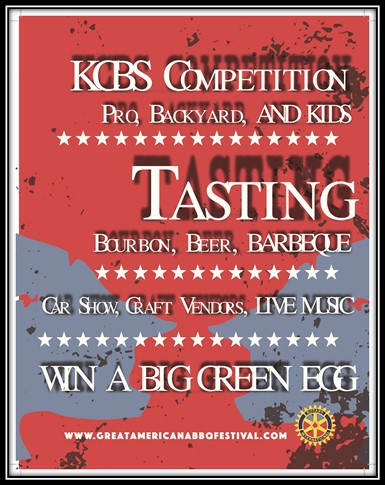 The BBQ Festival event is from 10 AM to 8 PM and we would ask that cars arrive between 9 and 11 to get in place to hopefully avoid anticipated later-in-the-morning traffic. Show vehicles will have a designated entrance and parking, with parking restricted to show vehicles only. 
The BBQ cooking competition concludes around noon with awards at about 2:30.
The 2016 event had crafts, food vendors, beer, Coke products, and music throughout the day.
This year's event will include craft beer vendors, allowing those who desire to sample some local beverages.
Returning this year is the Tennessee Distillers, which sponsored the Bourbon Tent for additional adult beverages.
For more info contact: Paul Collins
paulcollins@sullivanengineering.com