Saturday, August 26, 2017 – Great Americana BBQ – Cruise-in Festival – Franklin, TN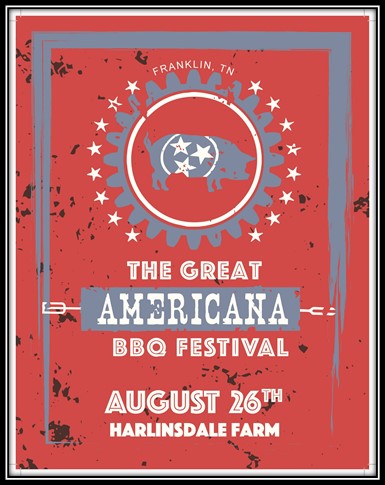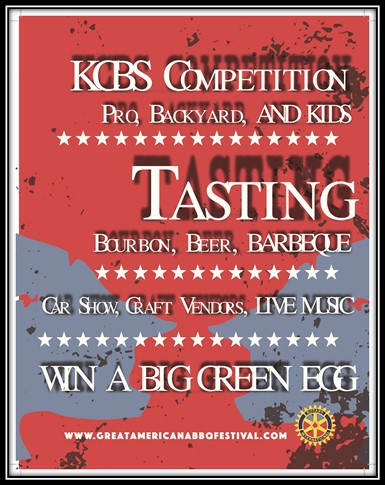 The BBQ Festival event is from 10 AM to 8 PM and we would ask that cars arrive between 9 and 11 to get in place to hopefully avoid anticipated later-in-the-morning traffic. Show vehicles will have a designated entrance and parking, with parking restricted to show vehicles only. 
The BBQ cooking competition concludes around noon with awards at about 2:30.
The 2016 event had crafts, food vendors, beer, Coke products, and music throughout the day.
This year's event will include craft beer vendors, allowing those who desire to sample some local beverages.
Returning this year is the Tennessee Distillers, which sponsored the Bourbon Tent for additional adult beverages.
For more info contact: Paul Collins
paulcollins@sullivanengineering.com
Sunday, August 27, 2017   Franklin, TN

The August club meeting will be held on Sunday, August 27th (eat & socialize at 1:00 followed by business meeting) at Famous Dave's BBQ, 7086 Bakers Bridge Road, Franklin, TN.