Welcome Mopar Fans!!

Donations and 50/50 Proceeds Totaling $600 Given to:
St. Jude Children's Research Hospital
Save the Date for Our 27th Annual Show!!!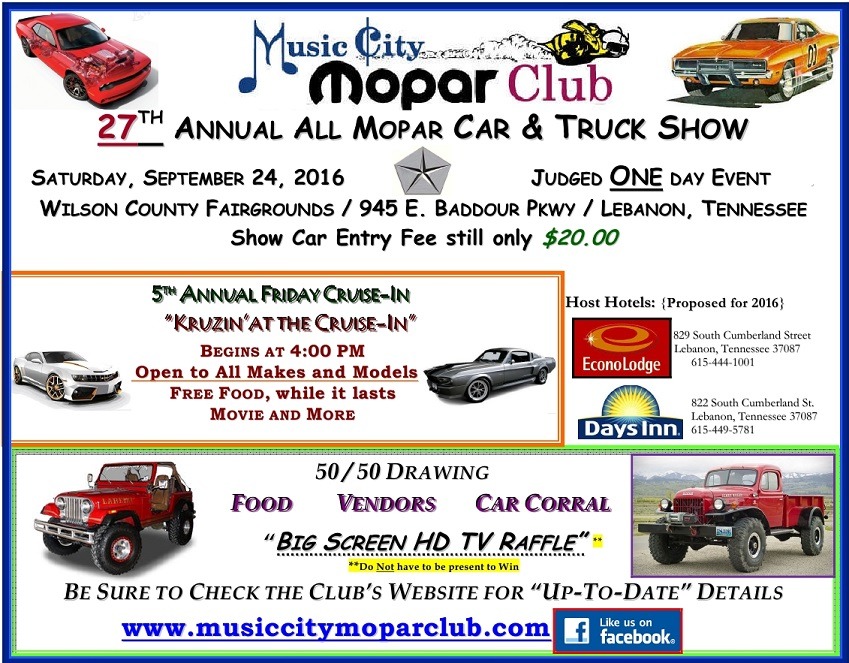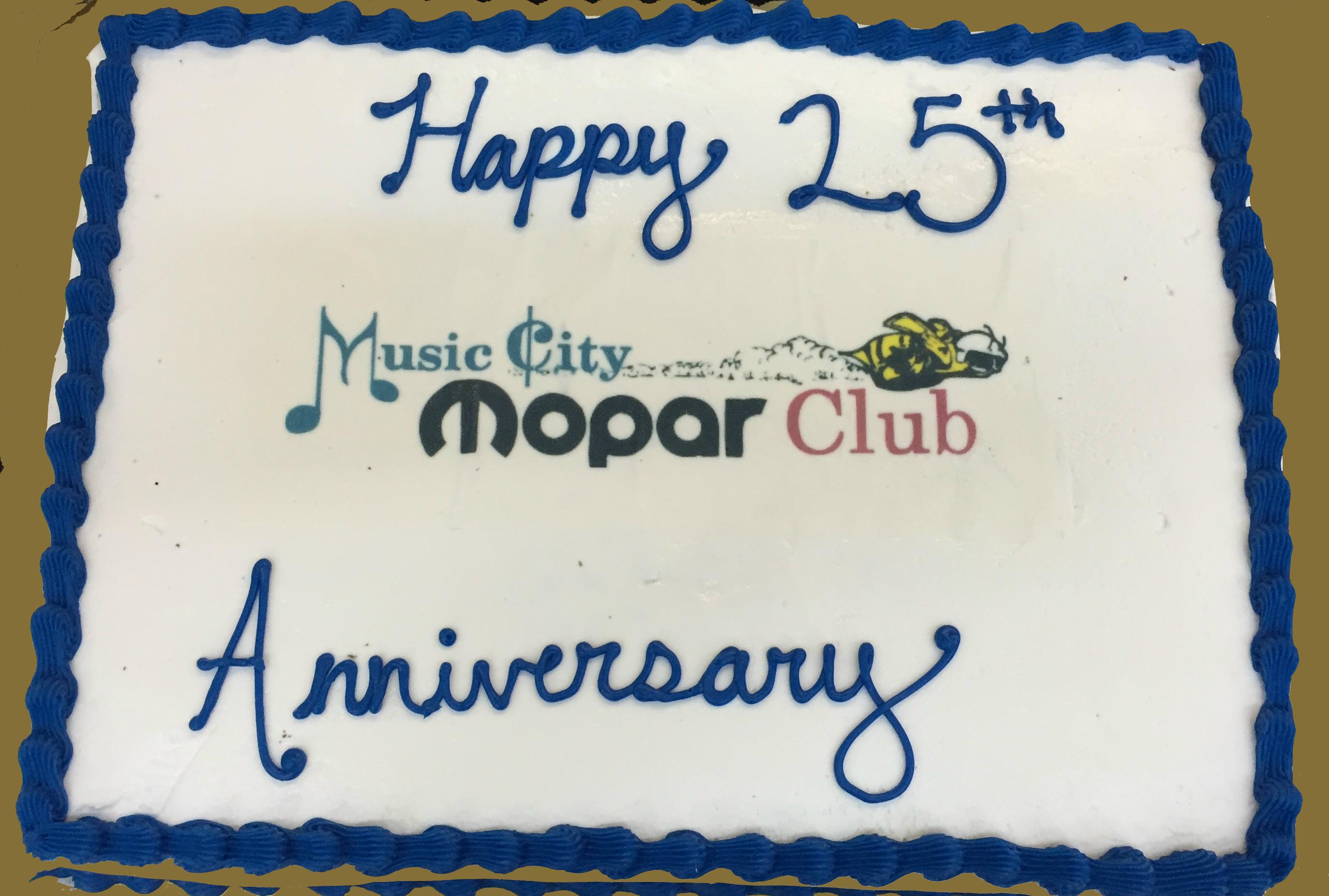 The Music City Mopar Club was established in 1990 by a small group of Mopar enthusiasts located in the Middle Tennessee area dedicated to the restoration, preservation, and promotion of Chrysler products. For over 25 years the club has shared information, experiences and vehicles via monthly meetings, annual car shows and special events. Please see our Club Contacts page to get in touch.